TikTok has brought text-to-speech into the limelight, and people are noticing.
Originally added in December 2020 as an accessibility feature, the option quickly became a heavily-used element in countless videos seen on the platform.
Users simply type in their content and select the feature to generate a voiceover, and the typing voice has itself become part of TikTok's identifiable brand.
TikTok was one of the first social media platforms to find major success with text-to-speech software, and it won't be the last – here's why.
Video Content and Text to Speech
TikTok has always relied on sound as a major feature, which isn't surprising. As much as we love visuals, humans rely on sounds to communicate, and audio – whether it's a song or a voice performance – is uniquely good at engaging an audience.
Because of this reliance on sound, TikTok users were quick to discover how much voiceover can add to their videos.
In addition to making content more accessible, text-to-speech became a creative element in users' content. The typing voice lets users add in voiceover without requiring them to use their own voices, so they can easily generate a vocal performance to bring more emphasis to their written message.
How TikTok is Expanding Text to Speech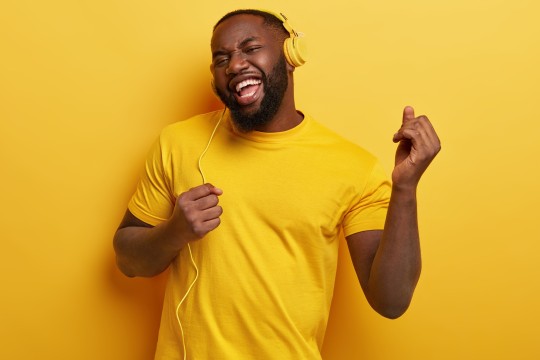 Although the bubbly, upbeat voice used across so many videos has become heavily associated with the platform, TikTok hasn't stopped with just one voice. In late September, TikTok rolled out more text-to-speech options in a collaboration with Disney.
Users can choose from a variety of recognizable Disney voices for their videos, like Haunted Mansion characters, Madam Leota and Ghost Host.
Although this is a limited-time feature, TikTok is clearly interested in seeing how users interact with having even more opportunities to customize their typing voice.
Other platforms are taking note – Instagram rolled out text-to-speech options, as well as voice effects, for Reels in 2021. Like TikTok, Instagram sees the value in being able to customize generated voices to create a unique effect.
Voice Options
Cross-compatible with multiple platforms, Revoicer gives you the option to customize text-to-speech for your business, brand, or project. With over 33 languages and 140 unique voice options available, you can find the right sound for you.
Although Revoicer is a great choice for short-form video content on platforms like TikTok, our software is capable of even more. You can produce full-length audiobooks, documentaries, audio lessons, and more.
We want it to be easy for you to get the sound that expresses your project, so we allow multiple customization options through an easy-to-use, cloud-based app. With just a few clicks, you can make changes to things like emotion, pacing, and emphasis.
You can hear samples from our voice library here!
If you want to get ahead of the curve and start using the software that immediately generates customizable voiceover, we have a special offer to get Revoicer through a one-time payment!
You can try it now, with a money-back guarantee.

Get 67% Discount For Revoicer!
250+ human sounding voices available
Seeing you are interested in the latest text-to-speech tech, we invite you to check our Revoicer, a text to speech app that will generate human sounding audios from your text.
You can read more and profit from the special price, by visit Revoicer.com