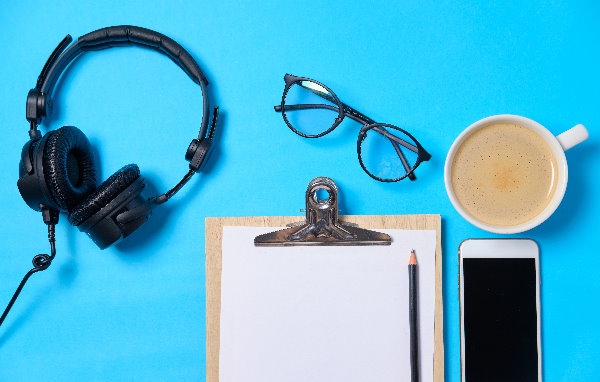 The ability to take books on the go and listen to them during commutes, walks, or basic tasks took off when Audible became the gold standard for audiobook services in the early 2000s, and the demand hasn't slowed down.

Producing audiobooks isn't easy, but things might be changing. Just like Audible innovated to make audiobooks easier for consumers to listen to, innovation is again changing the game through AI text to voice generators. 

How are people getting great audiobook performances by generating text to voice online?


The Value of Audiobooks
Obviously, audiobooks are a more versatile way to consume books, but that's not the only reason why there's a thriving market for them. Some people aren't interested in the experience of reading a print book but love having a story told to them.

This is a basic fact that underlies why text to speech online software is becoming so valuable: not just audiobooks but all forms of text are even more engaging when someone can listen to what's being said as though they were part of a conversation.

That's why audiobook lovers are willing to pay more for a well-produced audio version of a book that interests them. 

Audiobooks are uniquely valuable for pretty much anyone involved in writing or publishing a book. They're an additional format that people can use to purchase a book, meaning that there's an increased possibility for sales. 


Audiobook Production
Audiobooks might seem to be simple to produce – they usually involve a single person recording a reading of a book – but it's more complicated than you might think. 

Finding the right reader is already a difficult task: auditions, tests, scheduling, etc. But once they're in the studio, any number of recording issues might stall production. The audiobook's length and/or complexity might pose a problem, as well. If the reader has to narrate something especially long, or something containing foreign languages or industry-specific words, that can mean even more issues like pronunciation.

Here's where generating text to voice online saves an amazing amount of time.


Audiobook Production with Text to Voice AI
If you think an audiobook produced this way would sound wooden, think again. Revoicer is a next-gen text to voice online tool that integrates emotion, tone, inflection, and accents – all the elements that make a voice performance shine!

In one simple, web-based application, you can simply copy and paste your text to generate a high quality natural-sounding performance.

Revoicer has used machine learning to generate outstanding performances on the first try, but you can customize details easily. With just a few clicks, you can emphasize individual words and phrases, change the speed, and increase specific emotions. 

This is why text-to-speech (TTS) technology isn't just a substitute for voice actors; it's an upgrade! The audiobook performance using Revoicer can be tailored in a way that traditional audiobook performance can't. 


Double Value, Half the Work
Want to see how you can generate a second format for a book in moments?
Check out Revoicer's sample library of over 130+ voices!

Get 67% Discount For Revoicer!
250+ human sounding voices available
Seeing you are interested in the latest text-to-speech tech, we invite you to check our Revoicer, a text to speech app that will generate human sounding audios from your text.
You can read more and profit from the special price, by visit Revoicer.com