When people hear how natural, expressive, and high-quality one AI-generated text to speech voice is, they're often shocked to hear that Revoicer has over 140 different voices to choose from!
Auditioning voice actors can be a long, tedious search, and discovering that they can have so many great options instantly comes as a surprise.
If you're interested in how text to speech voices work, we'll let you in on how Revoicer can generate so many choices and what that means for you.
How AI Creates Text to Speech Voices
The core of an AI-based text to speech program is built around machine learning. Algorithms effectively train the program into recognizing certain letters, letter groups, words, and even phrases in different contexts.
This is similar to how humans learn to read. We slowly build up an understanding of how words on the page work together and how to make the sounds that we speak match up with the words that we read.
Once the program can recognize those letters, words, and phrases, the inputs are matched up with sound units called phonemes. English has 44 phonemes – for example, the f in "far" and the ph in "phone" are the same phoneme.
Training the program to use phonemes effectively is one of the most important parts of creating natural-sounding text to speech voices. Even the smallest problem with pronunciation can make the listener feel like the performance isn't quite right, so a lot of time has gone into perfecting these algorithms.
This basic system is what makes text-to-speech software succeed or fail.
And this is the secret behind why Revoicer can offer so many great voice options: once you have a solid framework in place, it's surprisingly easy to create a huge array of options!
AI Text to Speech Offers Variety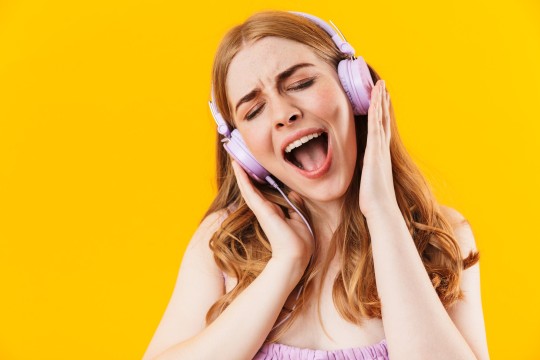 There are so many benefits to using Revoicer, but one that everyone notices instantly is how simple it is to choose the right voice for your project.
We understand that different people will want a different effect for their voiceovers – maybe they want a sophisticated voice, a bubbly voice, or a thoughtful voice. Maybe they want a youthful voice or an older one.
Each voice communicates different ideas and feelings to the listener, so you don't have to settle. You can find the option that sounds exactly like you want it to!
Split testing becomes incredibly simple with Revoicer. If you're torn between multiple voice options for your project, you can immediately generate multiple versions of the voiceover and see which one gets the reaction you're looking for.
On top of having a huge variety to choose from, Revoicer also allows you to fine-tune the voice's emotional performance, pacing, and more, all in one web-based app!
You can hear samples from our voice library here!
If you're ready to use the simplest voiceover solution, we're offering a special one-time payment option for Revoicer!
It's risk-free because we guarantee your money back if you're not satisfied for any reason.
See our offer here!

Get 67% Discount For Revoicer!
250+ human sounding voices available
Seeing you are interested in the latest text-to-speech tech, we invite you to check our Revoicer, a text to speech app that will generate human sounding audios from your text.
You can read more and profit from the special price, by visit Revoicer.com