Hey there! So, you're having a tough time recalling your Revoicer login details, or you haven't received your credentials after signing up? No sweat! I'm here to navigate you through an easy fix.

Take a deep breath, because this solution isn't going to need you to decode hard tech words or remember old passwords. If you prefer watching over reading, feel free to check out the video tutorial below.
If, on the other hand, you're more into reading step-by-step instructions, then keep on reading! Either way, I'm here to help you regain access to your Revoicer account, eliminating any stress or confusion.
Step 1: Open Your Browser
First things first, open your favorite internet browser and go straight to our Revoicer login page. You can find it right here: https://revoicer.app/user/login - just like treasure at the end of a rainbow!
Step 2: Hit the "Forgot Password?" Button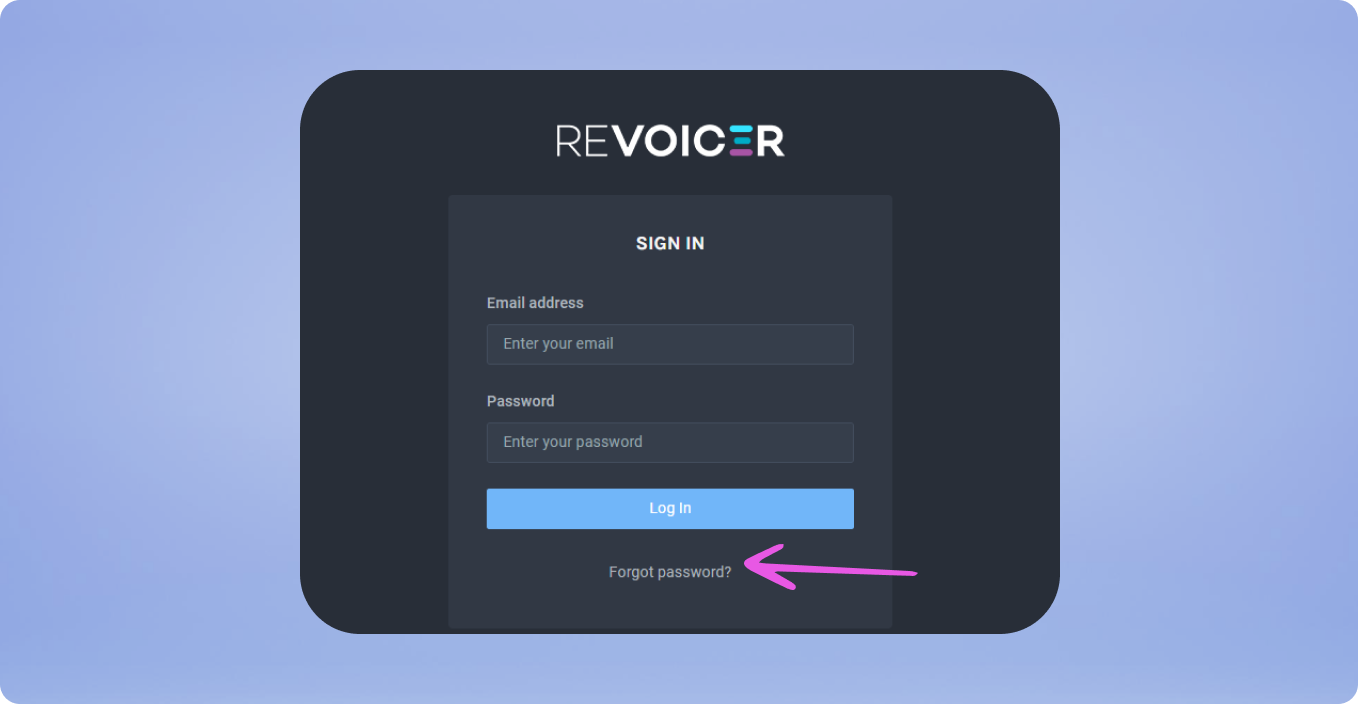 Once you're on our login page, you'll see an option staring right back at you - it's labeled "Forgot password?" . Yep, that's the golden button we need. So, click it, tap it, or lightly press enter—it's your move!
Step 3: Type In Your Email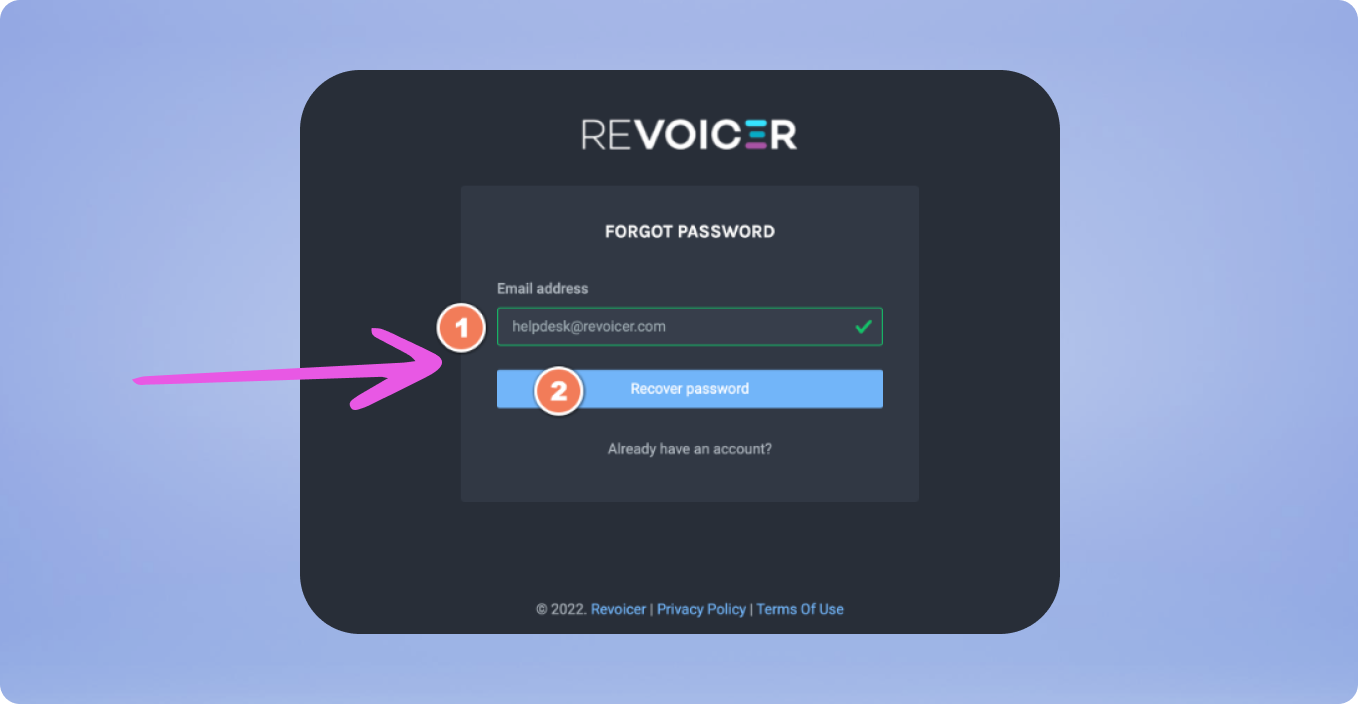 Next, we've got a piece of cake task for you. Just like when you did your Revoicer sign up, type your email into the text box on the screen. Remember, the email address you used during Revoicer sign up is essential here. Once you are sure it's the right one, go ahead and click the "recover password" button.

Step 4: Look Out For A Reset Link in Your Email
Now, hold on for something special. Our wizard-like system will send a password reset link right into your email inbox. Give your inbox a quick look. Maybe you used Gmail for your Revoicer log in, or perhaps you use Outlook; check whichever one you've got your account on. Hunt for an email from us. It's like a key that unlocks the door to your Revoicer sign in.

Note: If you can't spot the email, breathe easy. Check your spam folder. Sometimes, emails like these hide out there. Why? I'm not sure anyone knows!
And Voila! You've regained control! Just a few simple steps and you're back in charge of your Revoicer account.

But hang on a second, as you settle back in, why not explore something exciting? Ever wondered about the range of voices Revoicer offers? Check out our smooth collection of ai voices right here on our website.

Until next time, my digital explorer, I'll see you online soon!
Click here to try Revoicer now!

Get 67% Discount For Revoicer!
250+ human sounding voices available
Seeing you are interested in the latest text-to-speech tech, we invite you to check our Revoicer, a text to speech app that will generate human sounding audios from your text.
You can read more and profit from the special price, by visit Revoicer.com