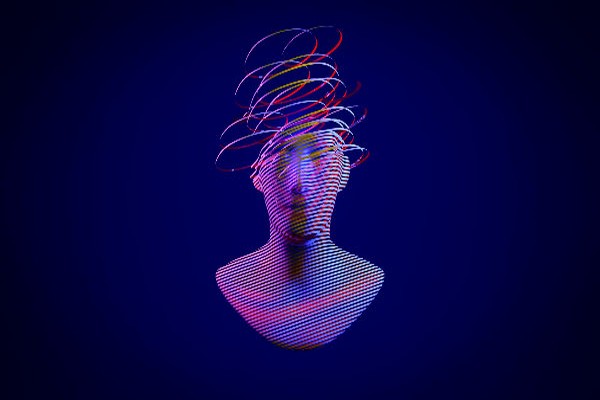 If you asked someone 15 years ago to think of a voice generator, they probably thought of HAL from Space Odyssey: 2001 – clunky, robotic, emotionless.
The 2011 release of Siri started to change minds, making it possible to authentically generate voice from text.
Other digital assistants, like Amazon's Alexa, brought the AI voice generator into people's homes.

More and more, we rely on voice generators. As we've learned more, we've discovered how to integrate AI machine learning to generate a realistic voice from text.
It's become obvious how simple, cost-effective, and efficient it is to use voice generating software like Revoicer.


We'll walk you through the basics of a realistic text to speech app, how machine learning improves it, what it's used for, and how you might benefit from software to generate voice from text online.

History of the Text to Speech Voice Generator
You might be surprised to learn that voice generators go back way further than HAL.
The first prototype for a 'speaking machine' in 1770 could only make vowel sounds, followed by a novelty electronic speech machine in 1930 that could effectively generate voice from text.


These machines all worked in a similar way: they assigned pre-programmed sounds with letter groups.
The early attempts at using a voice generator for text-to-speech (TTS) were impressive, but they weren't fooling anyone.
They were missing the specific tones, cadences, and emotions of the human voice.

It wasn't until the early 2000's that researchers discovered the key they needed for a realistic voice generator: Artificial intelligence.

How AI Makes a Realistic Voice Generator Possible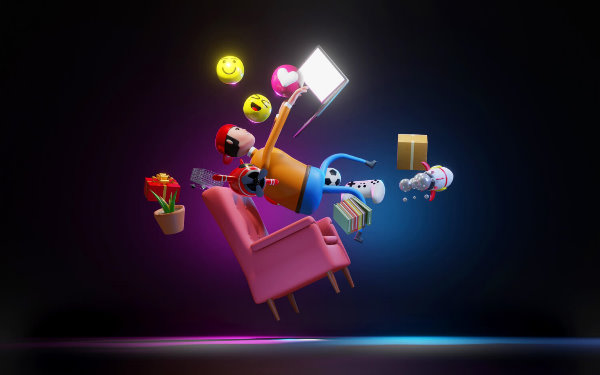 Before AI, it took hours to fine-tune the important qualities – emotion, pacing, tone – that so many people hear as human.
It wasn't cost-effective to spend that much time tinkering with a program that didn't sound natural.

Artificial intelligence builds on the basics of early text to speech programs by introducing deep learning.
Instead of fine-tuning a performance after generating it, developers can simply feed audio into an algorithm.
The algorithm synthesizes the data, recognizing patterns in the human voice and learning how to replicate them.

After this breakthrough, researchers were able to create engines that accounted for multiple factors to increase realism: accents, pitches, timbres, breathing, and emotion could all be learned and adjusted individually.
What had taken hours to do now happened within seconds.
It wasn't long before multiple industries realized how valuable this technology was.

Who Uses Voice Generators for Text to Speech?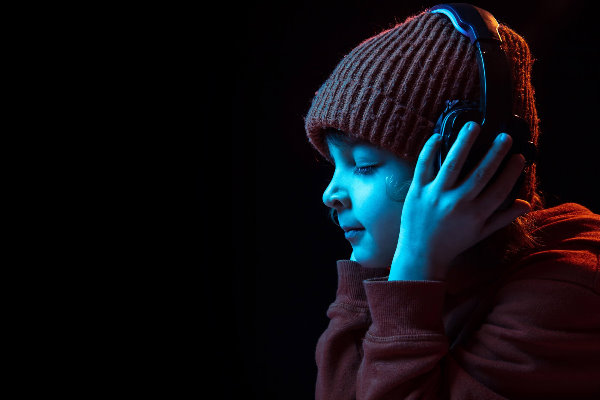 Voiceovers have been a staple for entertainment and marketing: commercials, videos, ads, and documentaries are some obvious examples.
However, you might be surprised when you realize how many other fields use AI voiceover.

Educators use voiceovers for recording lessons.
Business people use them for presentations, and companies use them for training videos… Humans love to really feel like they're communicating – hearing a story captures attention far more than reading it.
And, more and more, people are deciding to generate voice from text online rather than hiring voice actors.

Outsourcing a voiceover is expensive, time-consuming, and unreliable.
When you hire out, you have little control over the final performance.
Even if it's usable, it isn't always the final product that you need.

When you generate voice from text, not only do you have a voiceover in seconds, but you can also adjust any part of the performance.
Many realistic voice generators have libraries of preset voices to choose from, all with different styles – Revoicer has over 140 voices to choose from! Revoicer will generate a convincing, human-sounding voiceover every time, but you can easily change different elements if you want to customize it.

Many users have found that these realistic voice generators are great for cost-effective split testing.
They can test two different voice performances to easily find the more successful one.

Could You Benefit from a Voice Generator?
It's probably already clear – whoever you are, you could probably get great benefits from using a voice generator! Even if you've never used voiceovers in your business, it's worth thinking about how your current marketing could be improved by instantly generated voice performances.
Ads, videos, and presentations all become instantly more engaging with the addition of a voiceover.
You can use Revoicer to transform your text.
With 33 language options, over 140 voices, and a huge variety of customizations, it's easy to find the perfect performance when you generate voice from text using our app.
Revoicer works with popular video creation software like Adobe Premier, Animaker, Camtasia, and Powtoon.
Our proprietary neural network means that we have some of the most natural voices on the market, making it the #1 choice for any content creator who wants a quality voiceover.
Unlike other voice generator software, Revoicer isn't an expensive subscription service.


One investment gets you full access to a high-performing software that generates voice from text online.
Find out more from here: click here



Get 67% Discount For Revoicer!
250+ human sounding voices available
Seeing you are interested in the latest text-to-speech tech, we invite you to check our Revoicer, a text to speech app that will generate human sounding audios from your text.
You can read more and profit from the special price, by visit Revoicer.com