AI Text to Speech Voices Online: How to Choose the Right Voice
Thankfully, text to speech technology has evolved a lot. Long gone are the days of robotic, strange voices. Now, we have AI text to speech voices online and they're super accessible. Whether you're a content creator, a business owner, a teacher, or anything in between, you can gain so much from adopting AI text to speech voice overs.

Today, we want to focus on how to choose the right AI voice and also explore the benefits of voiceover.
Reasons to Rely on AI Text to Speech Voice Over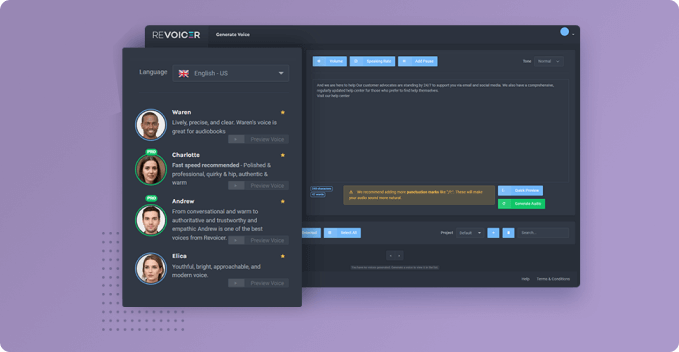 If you've read any of our other blogs about AI voice generators, you already have a good idea of why relying on them will benefit you. Overall, voice overs can enhance the quality of your content and also boost engagement.

Additionally, they're cost-effective when you have a good AI text to speech tool. They're easy to use, save you a lot of time, increase your scalability, and allow you to improve your accessibility efforts. There's just no downside to investing in a good, natural-sounding AI voice generator.
Artificial Intelligence Text to Speech: Tips to Choose the Right Voice
One of the first decisions you have to make when adopting an artificial intelligence text to speech tool is choosing a voice. Revoicer offers plenty of options and while that makes things easier for some people, others get easily overwhelmed. Don't worry, though! Here's some helpful advice you can rely on:
1: Known your audience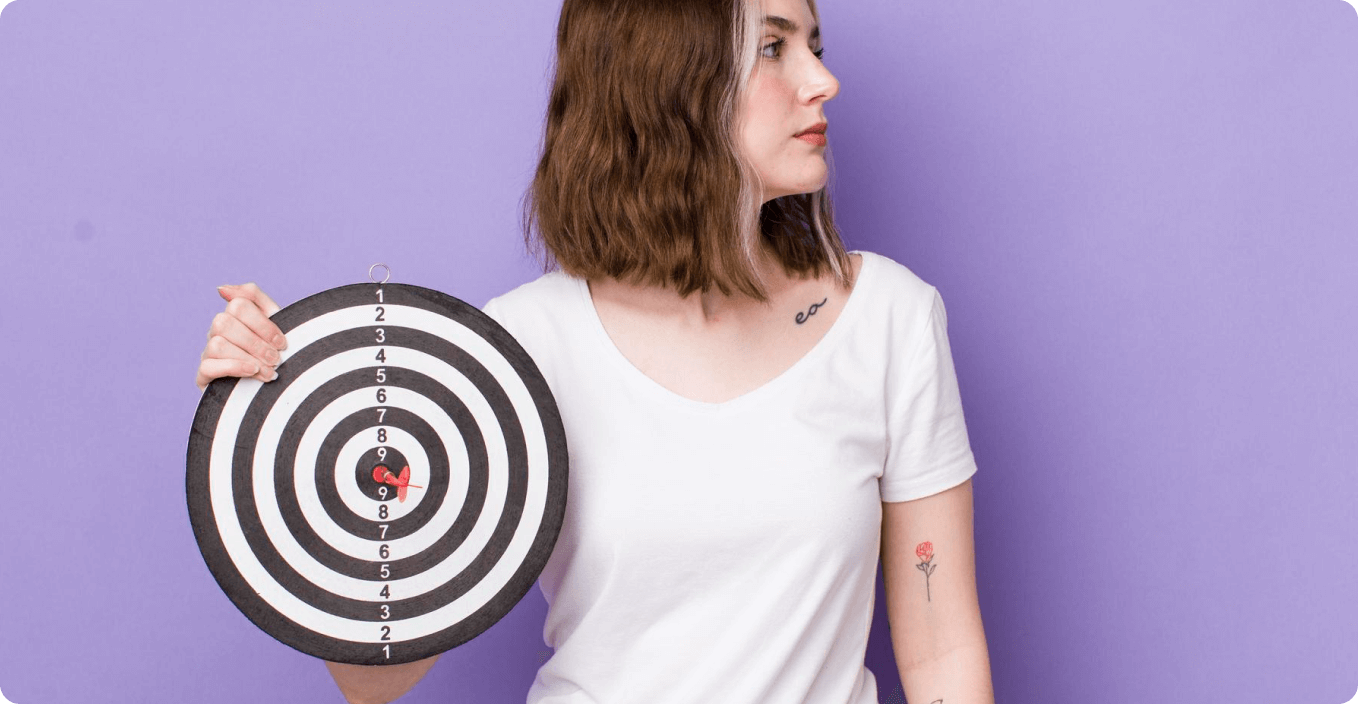 When trying different voices, keep your target audience in mind. Who are they? What do they want or need from you? What is the purpose of your content? Thinking about these things and answering such important questions will help you identify the right voice to match the tone of your overall brand.
2: Consider different voice characteristics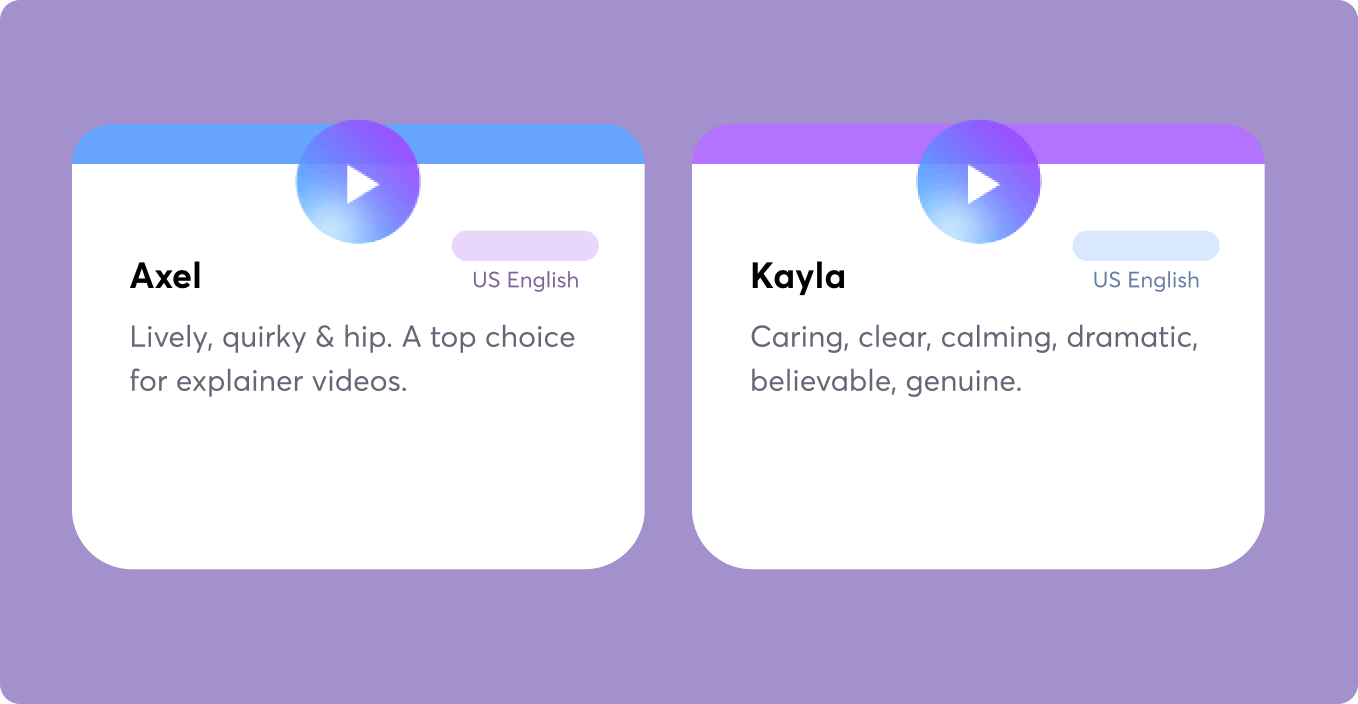 Any artificial intelligence text to voice tool worth its salt will allow you to choose the tone and emotion of the audio output. So, when you're trying to find the right voice for your voiceovers, make sure to consider the characteristics. The tone, accent, pitch, and emotion of the voice will make a big difference in how it's received.
3: Test it out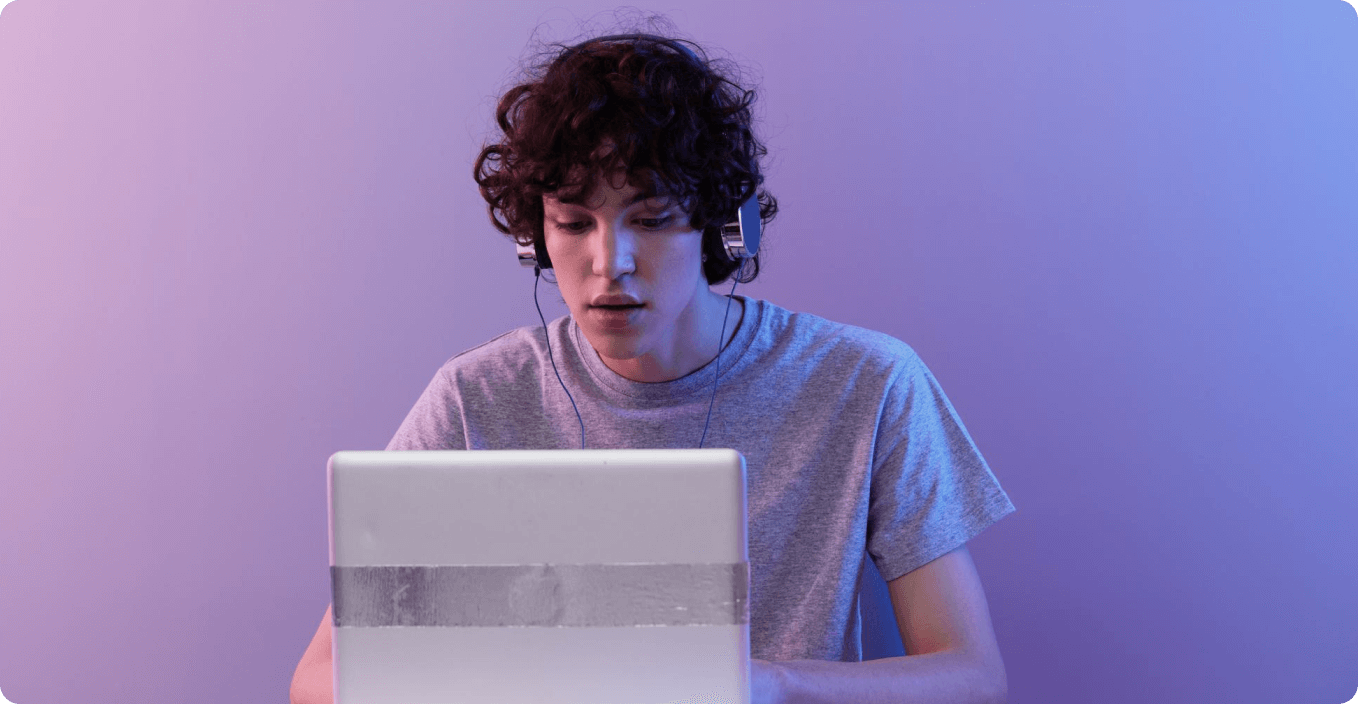 We don't recommend going with the first voice that "feels" right to you. It's always a good idea to test things out and leverage feedback. If you're an independent content creator, see what your friends and family think. If you're a business, involve your team in the process. You should narrow it down to 3 voice options or more and evaluate each one to find the gold.
How to Write for Artificial Intelligence Text to Voice
We wanted to also take this opportunity to discuss the topic of writing for artificial intelligence text to voice tools. This, combined with choosing the right voice, will increase the quality of the audio output. So, consider the following tips:
1: Become familiar with the medium
The first thing you need to do when writing scripts that will be processed by AI voices generators is to understand the medium. This requires some practice. Why? Because you'll have to flip a switch in your mind. Usually, when you write content, you write it for people to read.

In this case, you need to write for it to be spoken. So, you need to be aware of how things will sound in the audio version. Avoid stilted language or sentence structure at all costs. Keep in mind how you want the audio to sound and you'll find that your writing will start to flow better.
2: Keep it short
Brevity is so important when you're creating audio content for videos or any other purpose. We have notoriously short attention spans, so your videos should have an ideal length. Keep your script concise and valuable.

Also, use short sentences, which will also help the AI voice generator sound more natural. Whenever it's not possible to keep it short, we recommend splitting the script into multiple parts to make several videos.
3: Show and tell
Remember that the voice-over is only a part of the overall video. So, you need to consider the visuals when you're writing your script. To do that, you should have a general idea of what your video will look like or have the video ready before you start writing. Either way, it will help you keep things in perspective and both show and tell things to your audience.
4: Keep things simple
Whatever your content is about, find ways to simplify things when you're writing the script. The goal is to be as simple and direct as possible. Of course, you might make an exception if your content is aimed at entertaining. But when it comes to informative, educational, or promotional content, simplicity will go a long way.
5: Maintain a consistent writing style
Last, but certainly not least, you need to stay consistent with your writing style. Also, it's important to be consistent with your vocabulary. For example, if you favor the term "select" instead of "choose", use it consistently. It may seem like a little thing, but these details do make a difference.

Also, choose a point of view and stick with it. Whether you choose to address your audience in the first, second, or third person, what really matters is that you keep it consistent throughout your content.

Remember, your audience will associate the voice on your voice overs with your brand. Paying attention to every aspect of the audio and video production process will allow you to provide polished content.
Final Words on AI Text to Speech Voices
As you can gather from this blog post, choosing the right voice is only part of the content creation process with an AI text to speech tool. Fortunately, leveraging AI text to speech capabilities has never been easier.

If you want to take your voice overs to a whole new level, give Revoicer a try and explore all the different voices we have to offer. Get started today!
Click here to try Revoicer now!

Get 67% Discount For Revoicer!
250+ human sounding voices available
Seeing you are interested in the latest text-to-speech tech, we invite you to check our Revoicer, a text to speech app that will generate human sounding audios from your text.
You can read more and profit from the special price, by visit Revoicer.com